Most of you know Studio Fuse as a print design studio, or perhaps, as a link you accidentally clicked. However, we've also been known to design websites on occasion.
This past spring, in fact, we were hired to rebrand the newly renamed Association for Women in Architecture + Design (formed in 1948, they recently added the "+ Design" to "AWA" to better reflect the scope of their mission).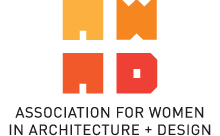 Part of the rebrand included giving their website a makeover. Not only did the look need to be updated to reflect the new identity, they also wanted a backend that was easier to maintain, as well as a blog that they could manage themselves. You can see the before and after screengrabs in this post, or check out the site here (note: the pages may load slowly—this is due to their host, not our code! The site ran quite speedily on a test host).
Executing the website was a walk in the park, if that park is Yosemite National Park and you are a double amputee with a bad sense of direction. I won't bore you with the details like I bored myself with them in previous versions of this post, but I will share a short list of lessons learned along the way:
---

Software marketing language is, unfortunately, not a programming language. "Easy and powerful integration with WordPress" does sound nice, though, doesn't it?

---

Internet Explorer 9 is by far the worst browser at rendering pages correctly, after Internet Explorers 8, 7 and 6.

---

There are varying levels of ignorance and stupidity in web development. Find your level, and ask questions with the appropriate humility.

---

Being the third person to work with a site's undocumented code is difficult, but still better than being the fourth person (Sorry fourth person. I tried).

---
Challenges aside, AWA+D now has an online presence that's easy to use and that they're proud of. Insert rousing cheer here… or use the one we've inserted for you below. @scottfuse